El Al Israel Airlines (TLV: ELAL), Israel's national carrier, reported a profit in 2022 after a two-year loss of nearly $1 billion. Following the pandemic, which resulted in organizational restructuring and new ownership, the airline ended 2022 with a $109 million net profit. Revenue increased by 132% last year, which is good news for the company and its shareholders.
El Al Israel Airlines Ltd. (TASE:ELAL) announced that its revenue for 2022 amounted to $1.98 billion, representing a remarkable increase of 132% compared to the previous year. This boosted the company's operating profit to $112.8 billion, a significant improvement from the operating loss of $320.4 million recorded in 2021 and the meager operating profit of $2.9 million in 2019. In the fourth quarter of 2022, the company's revenue totalled $560.7 million, up by 112% from the fourth quarter of 2021, while its operating profit reached $46 million, marking a sharp rebound from the operating loss of $77.4 million in the same period last year. Moreover, El Al achieved a net profit of $8.5 million during the fourth quarter, in stark contrast to the net loss of $77.4 million posted in the fourth quarter of 2021. This fourth quarter profit was the largest El Al has seen since 2015.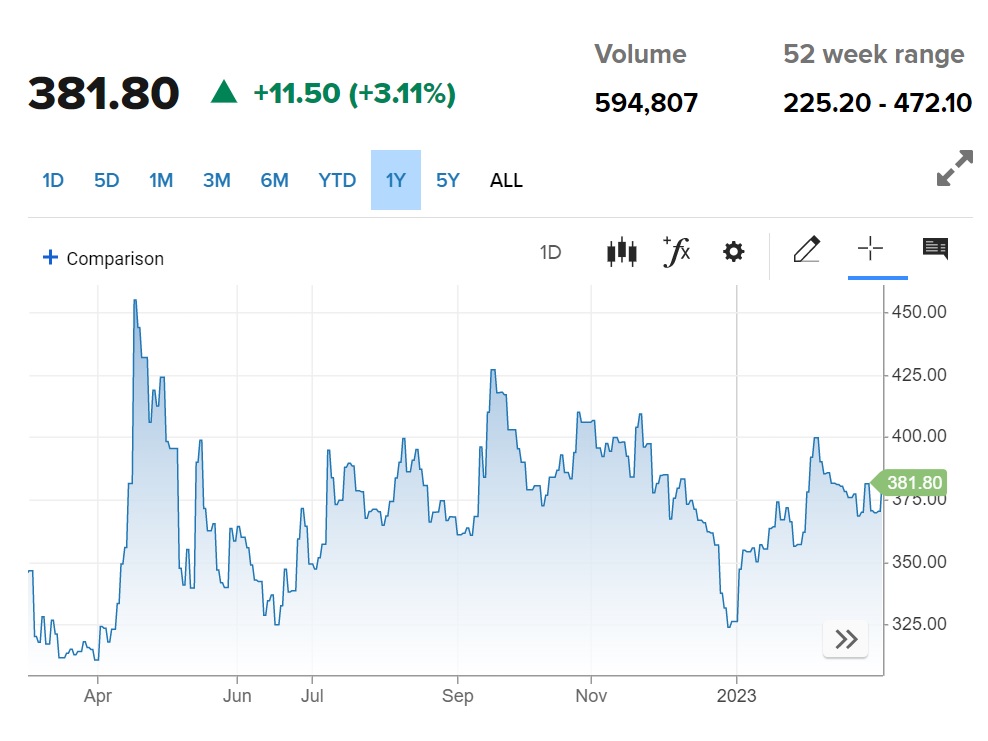 Despite falling by 60% over the past five years, El Al's share price has rebounded since reaching its low point during the pandemic, rising by 4.6% over the past year. At the opening of trading session, the carrier's market value stood at NIS 703 million.
In addition, El Al's CEO, Dina Ben Tal Ganancia, views the opening of the fast route to flights above Saudi Arabia and Oman as a significant opportunity for the airline's growth potential, which is part of the Abraham Accords.
Overall, El Al Israel Airlines' financial report for 2022 indicates a substantial recovery from the Covid pandemic losses, with significant revenue growth and ambitious targets for future expansion.
El Al revealed; its five-year revenue target of $3.5 billion by 2028, which represents a 76% increase from the revenue reported during the last year. The airline also anticipates that passenger numbers will rise to 7.5 million in 2028, compared to 4.2 million in 2022.