Nouriel Roubini, an American economist and professor at New York University known as Dr. Doom for correctly forecasting the 2008 financial crisis, has warned that the government's proposed legal reforms could cause a recession in Israel.
According to Roubini, potential legal changes could lead to not only a decrease in growth relative to the economy's potential, but also to negative economic growth as a result of a drop in foreign investment and the exit of high-tech companies from the Israeli market.
Furthermore, Roubini contends that legal reforms will not be limited to the economic sphere only. He anticipates a significant blow to Israel's ability to deal with Iran's nuclear threat, which is beyond the scope of any legal change.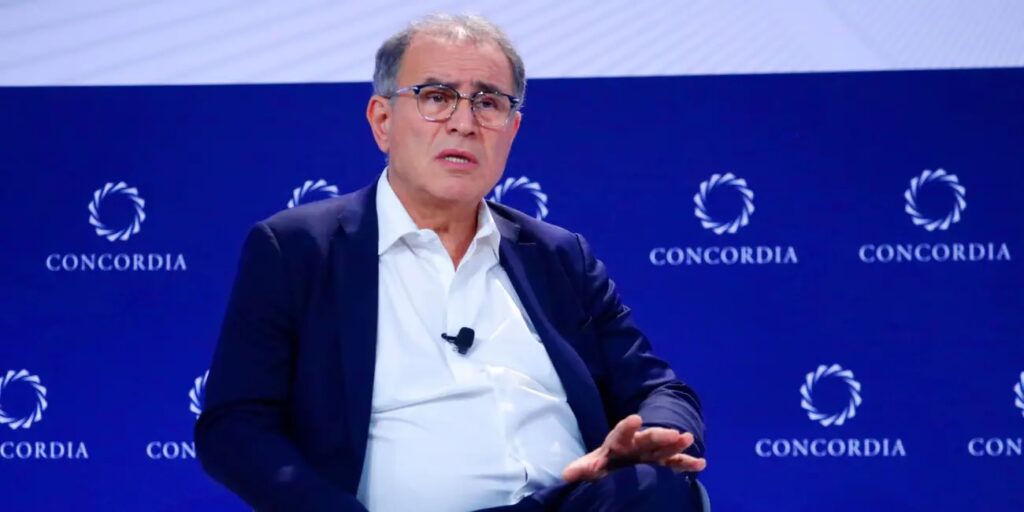 Dr. Doom further cautions that markets will punish the country long before rating agencies will be able to do anything should potential changes take effect. The volatility on the markets is only beginning to manifest itself, inflation has risen in the last year, and the Bank of Israel has already been forced to step in and raise interest rates.
Roubini emphasizes that the proposed policy also endangers the security capability of Israel, which is primarily driven by the high-tech industry. He also warns against limiting capital movements and disbursements as it could cause foreign investors to stop coming into the country. While he admits that pressure on currency can lead to countries imposing restrictions on capital movements, Roubini explains that this only makes the situation worse as capital inflow that is essential to any country, would be diverted from Israel.
Last but not least, Nouriel Roubini emphasizes that only desperate nations restrict the outflow of funds, as they cannot compel investors to come. Dr. Doom argues that the discipline of the markets is effective in traditional democracies, citing the example of the United Kingdom, where the prime minister resigned within weeks due to the severity of market discipline. However, he adds that in instances where the rule of law has been undermined and the authoritarian leader has consolidated his power, as is the case in Turkey, the economy has deteriorated significantly, resulting in capital flight and soaring inflation.
It is evident that policymakers must take these warnings seriously and carefully evaluate the potential consequences. Israel needs to exercise prudence in its implementation of legal reforms to avoid causing economic decline and, most crucially, to prevent losing its attractiveness as an investment hub for global investors.