When the 400-year rule of the massive Ottoman Empire ended in 1917, the Holy Land was abandoned, a landscape of unproductive deserts and Malaria infested swamps. Despite the stark terrain, ten young men began their trek to their ancestral homeland in the late 1800s and later founded Degania, the first Israeli kibbutz in 1910. Nicknamed "the mother of all kibbutzim," those kibbutz pioneers could not have imagined what they began with a shovel and a Zionist dream.
Today, they would stare in disbelief at Tel Aviv's tall, shiny buildings, rejoice viewing the desert's lavish fields of flowers and vegetables and stand mystified by computer keyboards that somewhat resembled their antique typewriters.
The word billion was likely not part of the early Zionists' vocabulary. However, in economic forecasts the word is repeated about a national birthday cake loaded with 75 candles of Israel's innovative technology, scientific genius, agricultural resourcefulness, and medical discoveries.
In 2022, Israel's GDP soared to 501.4 billion U.S. dollars. Statista estimated that by 2026 this figure will increase to 611.8 billion. However, their figures indicate that Israel's economy will grow at a slower rate, although higher than European Union countries. Israel is one of thirty-eight members of the OECD, Organization for Economic Co-operation and Development.
The member countries represent three-fifths of the world's GDP, three-quarters of world trade, more than 90 percent of global development aid, half of the world's energy use, and 18 percent of the world's population. Their numbers indicate that last year, Israel's economy grew by 6.5% amid an OECD average of 2.6%. The early pioneers living in a communal context and barely sustaining themselves, would experience another shock at Israel's OECD membership, especially since Israel today remains one of the smallest countries, yet the fourth-best-performing economy in 2022.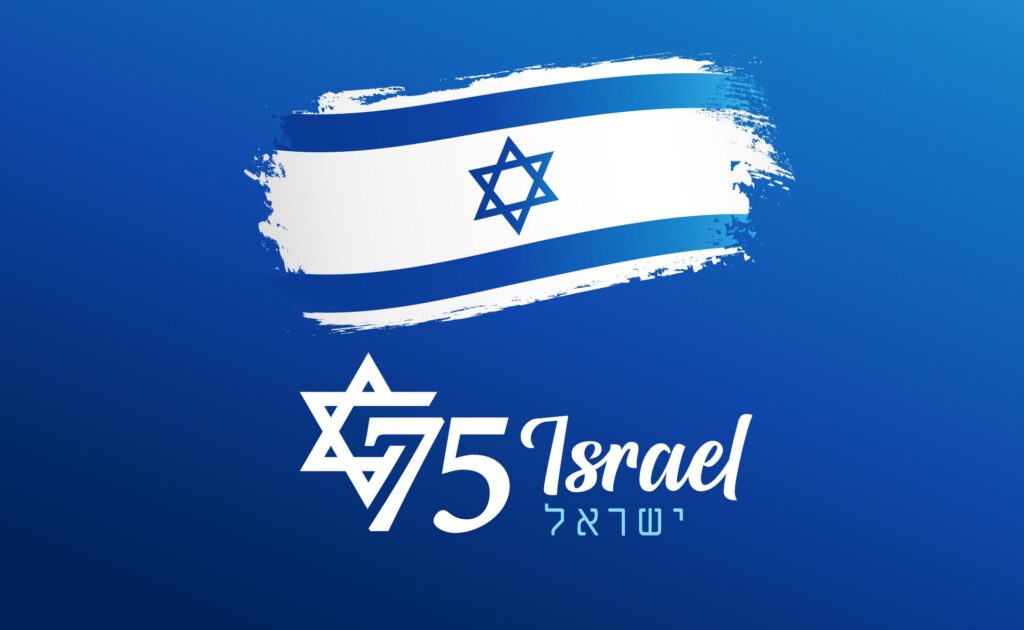 Despite rising prices and a high cost of living, consumer spending in 2022 showed a gain of 7.5%, exports grew 7.9% with the high-tech industry's vitality of 11% of the workforce, and 15% of the total economy. US News & World Report describes Israel as one of the ten most powerful, politically influential, and militarily strong countries in the world.
Nevertheless, for several sectors of Israel's citizens, all is not well. Haaretz reports that the poverty level is increasing for senior citizens, Arab Israelis, and single parent homes. For example, more than one in four households, (26%) could not cover all their monthly expenses in 2021. Some 10.6% of families were unable to afford medical treatment. A published report shows 1.95 million poor in 2021, with 28% children. The Covid lockdowns fueled some of the poverty despite government assistance, yet generally poverty climbed from 38.7 percent in 2020 to 39.4 a year later.
On a deeply concerning fact, the Jerusalem Post addressed the quality of life for Israel's survivors, where one in three live in poverty. At Israel's recent Holocaust Remembrance Day, 147,199 citizen survivors remain. The Holocaust Survivors Rights Authority has given over NIS 5.6 billion to survivors in the past year, opened more centers in more cities and improved visits to survivors. Yet the government and private sector must invigorate outreaches quickly before it is too late.
However, most Israelis are affected in some degree. Despite the impressive numbers and recognition, the uneven economy is now playing out in a more intense national environment. Three months of protests by hundreds of thousands of Israelis are opposed to Netanyahu's reforms for Israel's judiciary. The divisions among Israelis are particularly troubling, creating worrisome outside pressures, and among other indicators, a downgrade from Moody Investors Service. Moody's Senior Vice President Kathrin Muehlbronner explained in part, "With Israel, our main concern is the executive [branch] pushing through important changes to the institutional setup of the country at such a speed, and without any dialogue really, for us is not a sign of strong institutions."
Moody's unwelcome analysis comes amid Israel's internal strife which has not erupted so blatantly for decades. The Islamic regime, viewing the strife as weakness and opportunity, is busy equipping and commanding their proxies in multiple-front attack strategies. Passover's freedom celebrations found Israelis trapped in bomb shelters and safe rooms in northern and southern Israel listening for rockets. Circumstances worsened emotionally with the national shock of Palestinian terrorists viciously murdering three innocent members of the Dee family who were driving toward Galilee during Passover.
Since Passover, around forty Iranian military instructors arrived in Syria, transiting from Iraq, and stationed in 5-6 Syrian towns. A large contingent of forces from the Islamic regime's Ministry of Defense protected them. Their arrival is a clear-cut, troubling indicator of how Israel's security issues will expand through Iran's willing proxies bent on mayhem and murder.
Then again, modern Israel can take a cue from the early pioneers' determination despite harsh labor, disease, and poverty. They developed the agrarian economy, which expanded over the decades into three hundred kibbutzim. They literally laid the groundwork for Israel's stature as the Innovation Nation today.
No economic, security, or poverty status is complete without applauding Israel. While their innovative supremacy is being questioned by some due to the current coalescing challenges, I anticipate that based on their Israeli history of endurance, determination, and brilliant minds, the God of Abraham, Isaac, and Jacob is ever Present with His plans for them in their ancestral homeland.
______________________________________________________________________________
Arlene Bridges Samuels is the weekly featured columnist at The Christian Broadcasting Network Israel, Guest Columnist for All Israel News, and the Guest Columnist of The Jerusalem Connection Report. For nine years, she served as the Southeast Regional Christian Outreach Director for the American Israel Public Affairs Committee (AIPAC).