Israel is facing an escalating fiscal challenge as its cumulative deficit over the past 12 months reached 1.3% of GDP in August. This marks an increase from the 1% deficit reported just a month ago. This is indicating that the actual deficit has surpassed the government's target set when the state budget was approved in May.
Causes of the Deepening Deficit
The deficit's expansion (NIS 23.1 billion) can be attributed to a combination of declining state revenues and rising government expenditures. Tax revenues for the state have fallen by 4.3% since the beginning of the year compared to the same period last year. Concurrently, government expenses have surged by 9.4% during the first eight months of the year. While the state budget did account for increased expenses, the actual rate of growth has outpaced those projections, resulting in a widening deficit.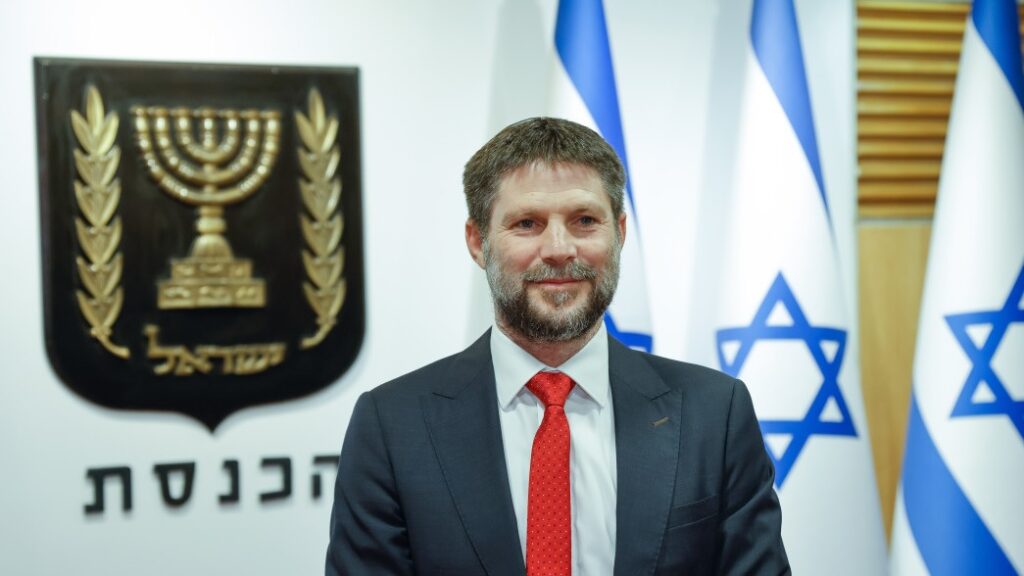 Israel's Finance Minister Bezalel Smotrich (Flash 90)
The fiscal situation in August alone contributed significantly to the deficit, amounting to NIS 5.7 billion. Only June of this year recorded a larger monthly deficit, at NIS 6.2 billion. Although there is still a small surplus of NIS 400 million since the beginning of the year, it largely originates from surpluses exceeding NIS 14 billion received in the first month of the year, which have since diminished.
Challenges in Real Estate Taxation
A closer examination of the state's income from taxes reveals weaknesses in various areas of the economy, notably the real estate industry. The decline in tax revenue in this key economic sector has persisted for three consecutive months, indicating a slump not seen since the early stages of the COVID-19 pandemic in 2021. Cumulatively, the state's income from the real estate industry has declined by a substantial 43% since the beginning of the year.
Future Projections and Economic Impact
The deficit is expected to continue its upward trajectory in September as well, given that the cumulative deficit calculation for the past 12 months includes a month of almost zero deficit from September of the previous year. Any result below this threshold in the current month will further exacerbate the government's fiscal deficit.
To address these challenges, the Treasury is bracing for a deficit of 1.5% to 2% by the end of the year, which, while relatively low, raises concerns about Israel's fiscal health. The outlook for next year appears even more complicated, with the Treasury estimating a deficit ranging from 2% to 3%. This is a significant departure from the 1.35% deficit target upon which the 2024 budget was constructed.