Cybersecurity giant Palo Alto Networks is making a significant comeback in the industry with plans to acquire two Israeli startup companies. After a year-long pause, the company is in negotiations to purchase Talon Cyber Security, a developer of secure corporate browsers, for a sum ranging from $600 million to $650 million. Additionally, it is eyeing a $350 million acquisition of Dig Security, a cloud data protection specialist.
Should these deals materialize, they will collectively amount to a billion dollars, marking a significant milestone for both Palo Alto and the Israeli cybersecurity sector. In comparison, over the past five years, Palo Alto spent $2.5 billion on 13 acquisitions.
Palo Alto Networks, founded by Nir Zuk back in 2005, has a history of acquiring innovative startups, rather than established firms, to expand its capabilities in the ever-evolving cybersecurity landscape. The company is known for closely monitoring the market and identifying promising newcomers in various cyber fields. This approach has allowed it to offer a comprehensive platform to existing customers and command higher prices.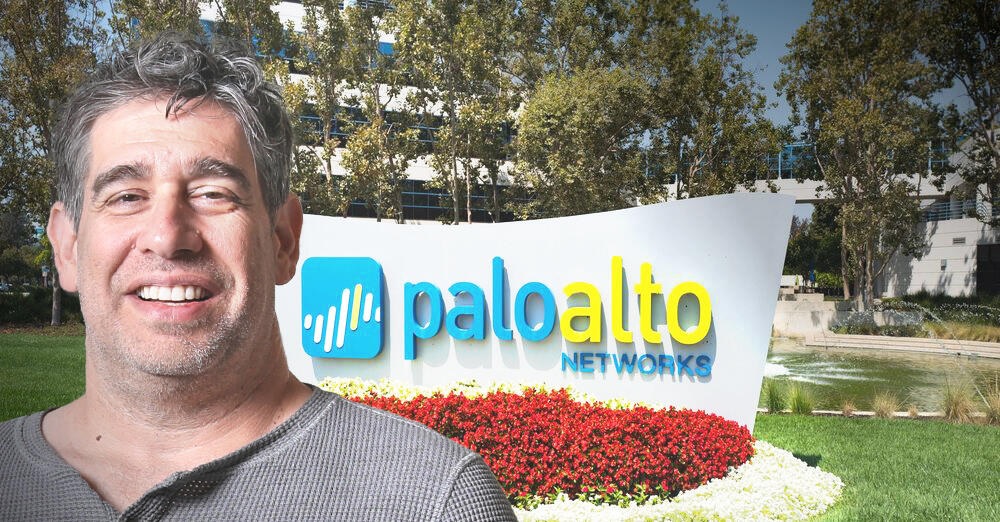 Palo Alto Founder and CTO Nir Zuk. (Photos: Getty Images and Palo Alto Networks)
The company's recent fiscal year, ending in July 2023, saw impressive financial growth, with revenues reaching $6.9 billion, a 25% increase over the previous year, and a net profit of approximately $440 million, a significant turnaround from a $267 million loss the year before. Palo Alto expects revenues to reach $8.15-8.2 billion in the coming year.
Palo Alto Networks is striving to position itself as a dominant player in the cybersecurity industry, focusing on three main business groups: Prisma Cloud (cloud security), Cortex (endpoint protection), and SASE (secure access service edge to corporate networks). Its goal is to simplify the overwhelming array of cybersecurity solutions available to organizations by providing a one-stop shop for comprehensive protection.
Despite its impressive growth, Palo Alto faces intense competition, particularly in the cloud security market. The company is also challenged by the need to effectively integrate its diverse product offerings into a unified platform. Critics argue that its product suite often appears disjointed, hindering seamless integration for customers.
Nonetheless, Palo Alto Networks, under the leadership of Nir Tzuk and CEO Nikesh Arora, is on a mission to establish itself as a cybersecurity powerhouse, potentially reaching a market value of $100 billion, a feat once deemed impossible. With its aggressive acquisition strategy and commitment to innovation, Palo Alto continues to shape the future of cybersecurity.