The Bank of Israel has decided to pause its interest rate hikes, keeping short-term borrowing rates unchanged for the first time since April 2022. Governor Amir Yaron indicated that rates would remain high for some time, but further increases would depend on inflationary trends. The benchmark rate will stay at 4.75%, its highest level in over a decade, after ten consecutive rate hikes.
Many analysts had anticipated the pause in rate hikes, considering the US Federal Reserve's decision to hold off on further rate increases and the lower-than-expected consumer price inflation in Israel in May.
The Bank of Israel's decision to pause interest rate hikes coincides with a backdrop of political volatility surrounding proposed judicial reforms, which has played a significant role in the depreciation of the shekel by nearly 10% since the beginning of the year. This loss of value in the local currency is one of the main drivers of inflationary pressures, resulting in higher prices for imported goods. According to the Bank of Israel governor, the weakening of the shekel has contributed to the current inflation level between 1% to 1.5%. Therefore, should this trend persist, the central bank may be forced to consider raising borrowing costs as a measure to mitigate the escalation of prices.
The central bank's decision takes into account the moderation of inflation but acknowledges the need to monitor the shekel's depreciation and its potential impact on inflation going forward. Governor Yaron highlighted several indicators of a moderation trend in economic activity, such as a slowdown in credit card purchases, cooling of a real estate market, and a decline in mortgage volume. The bank's research department revised the economic growth forecast upward, projecting 3% growth for both 2023 and 2024, assuming resolution of the disputes surrounding the legislative changes.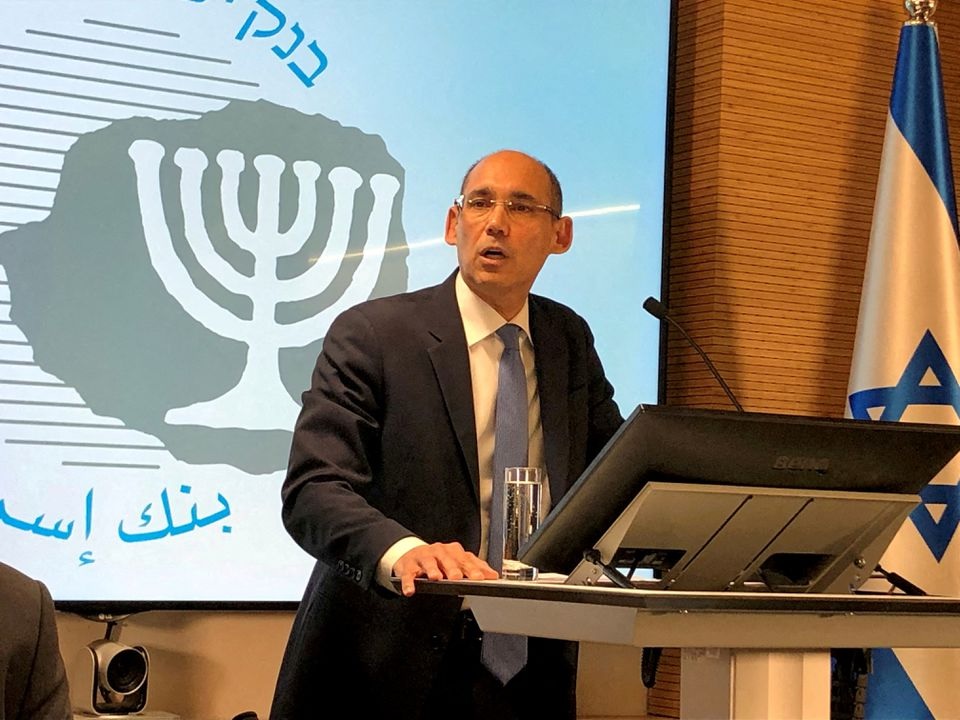 Although the Bank of Israel has decided to pause its interest rate hikes, inflation continues to exceed the government's target range. This persistent inflationary pressure poses a challenge to the central bank's efforts to control prices, especially given supply chain disruptions, robust demand, and the depreciation of the shekel against the dollar.
Having said that, the central bank remains optimistic that the current interest rate level will ultimately contribute to bringing inflation back within the desired target range. The effectiveness of this strategy hinges on the avoidance of further shekel depreciation, which could be exacerbated by ongoing local uncertainties. Should the shekel's value continue to decline due to these factors, the central bank may need to consider implementing more stringent monetary policies to mitigate inflationary pressures.
Main article photo: The Bank of Israel building Jerusalem. (REUTERS/Ronen Zvulun)