The local stock market has responded strongly to today's developments in the Knesset. Protests and political drama unfolded across the country after a bill passed its final reading that would weaken and eliminate the reasonableness clause in governmental decisions.
Amidst the chaos, the Tel Aviv Stock Exchange experienced fluctuations as reports of compromise negotiations and their collapse circulated. Investors in both the stock exchange and foreign exchange market struggled to comprehend the unfolding situation.
During the morning hours, despite widespread protests and a historic strike by major companies, the shekel strengthened against foreign currencies, trading around 3.58 shekels to the dollar and less than 4 shekels to one euro. Market officials were puzzled by this trend amidst the political uncertainty, with reports suggesting a large seller of foreign currency influenced the situation.
However, in the afternoon, reports of collapsed negotiations caused a sudden shift. The dollar exchange rate surged to NIS 3.63, a half-percent increase, and the Tel Aviv Stock Exchange experienced intensified declines, with leading indices falling by about 2%. Reports from abroad and reactions in the stock exchange further exacerbated the foreign exchange market's volatility, pushing the dollar to approximately NIS 3.67.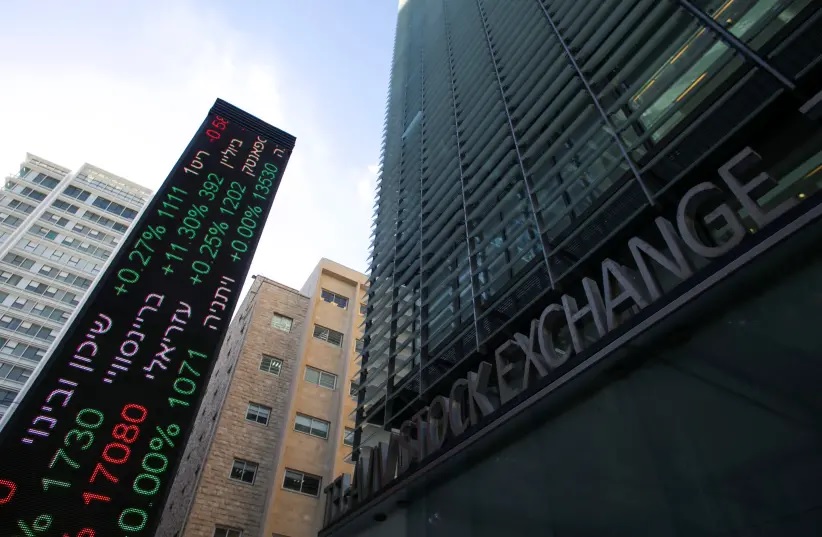 The events at the stock market were directly tied to the developments in the Knesset and the protests outside. A key point of contention was the duration of additional unilateral legislation the government sought to promote, with the coalition and opposition disagreeing on the freeze period. Despite attempts at last-minute compromises, no resolution was reached, leading the chairman of the Histadrut (Israel's labour union) to threaten a general labour dispute.
Political uncertainty remained the dominant factor in the market's fluctuations, causing oscillations between optimism and pessimism. Economists believe the negative sentiment in the market may worsen, impacting stock exchange shares and the shekel's exchange rate. The lack of compromise and the potential slide into chaos are expected to harm the markets in the near term, and it is uncertain whether previous solutions will be effective in calming the situation.
The Bank of Israel has refrained from intervening in the foreign exchange market so far, despite speculation about possible interventions. Economists express uncertainty about the bank's future actions in response to the ongoing developments.
As events continue to unfold, the future remains uncertain. However, one thing is clear: the remaining crucial pieces of legislation are unlikely to be presented before the Knesset until the end of summer, as the parliamentary session breaks for its summer recess on July 30. In regard to the rest of the overhaul legislation, Benjamin Netanyahu has expressed the government's intention to engage in talks with opposition parties in the coming days, with the goal of reaching a comprehensive agreement on all aspects by the end of November. The next few months will undoubtedly be crucial in shaping the direction of legal reform and its impact on the nation's governance and capital markets.
Main article photo: Thousands of Israelis march along a highway toward Jerusalem. Ohad Zwigenberg/AP