Eco Wave Power (EWP), an Israeli company that has developed technology to harness clean energy from the movement of waves, has signed a contract with the Israeli National Electric Company to connect its wave-energy power plant to Israel's power grid and sell electricity. This will be the first time that energy generated by waves is fed into Israel's electrical grid for private household consumption.
Eco Wave's (Nasdaq: WAVE) technology involves an onshore mechanism that uses floaters attached to existing marine structures, such as piers, breakwaters, and jetties, to draw energy from incoming waves by converting the rising and falling motion of the waves into electricity. This approach is more cost-efficient compared to offshore solutions as it does not require the use of ships, divers, underwater cabling, and mooring for connection to the system.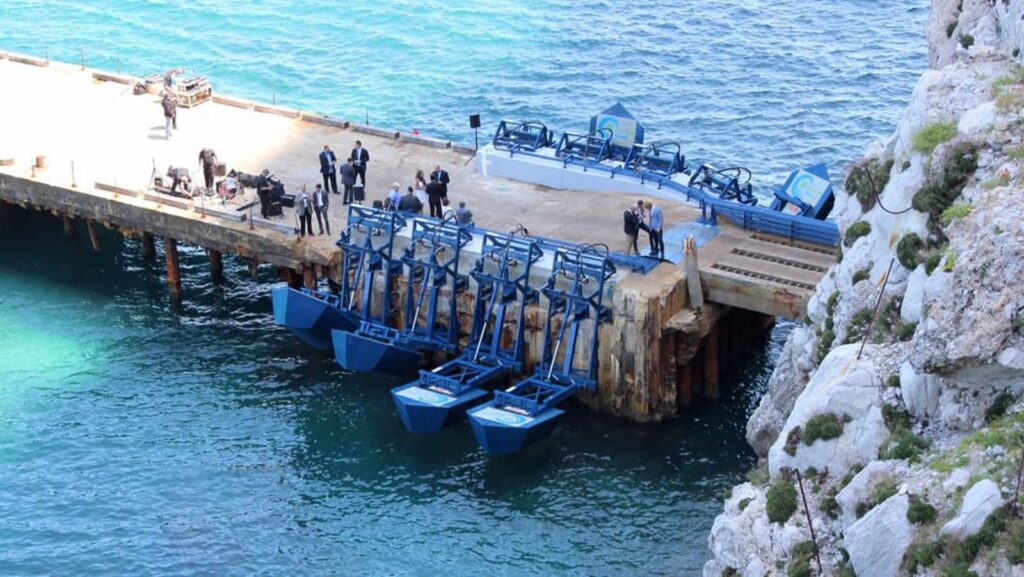 The wave energy project, known as the EWP-EDF One Project, is conducted in partnership with and co-funding from EDF (Electricite De France) Renewables in Israel and Israel's Energy Ministry. The IEC will perform a grid synchronization test before officially connecting the EWP-EDF One Wave energy project to Israel's energy grid.
Inna Braverman, Eco Wave's founder and CEO, said: "The official start of grid connection for our EWP-EDF One Project is a moment that we have been waiting for, as it represents an important milestone for our company and our country. Eco Wave Power is committed to making a positive change in the world, and we can't wait to turn the switch on at the EWP-EDF One Project at the Port of Jaffa." Since 2014, Eco Wave has been running a pilot power station at Jaffa Port that is disconnected from the grid and uses wave energy to generate clean electricity for local use. The company's goal is to construct wave energy power stations so that residents can generate electricity close to their homes without contributing to pollution.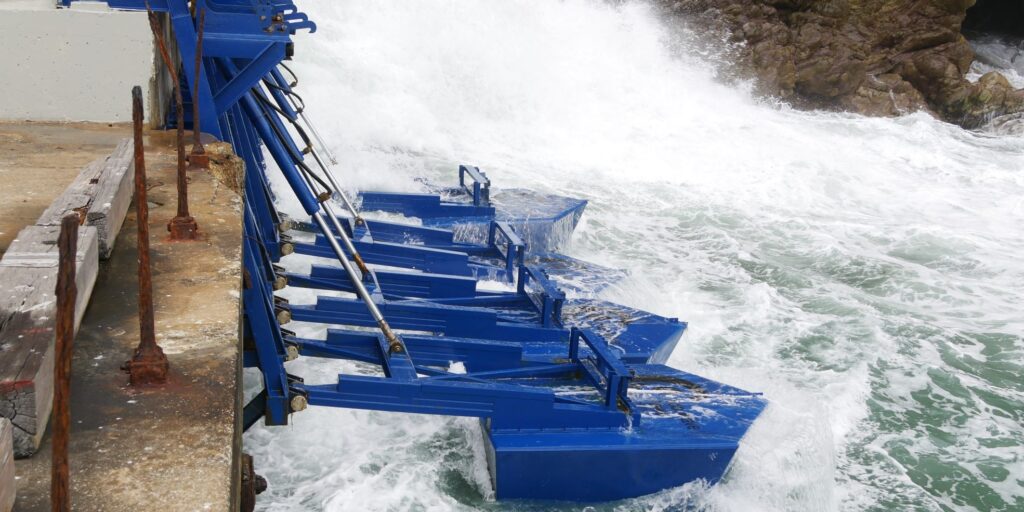 However, the Israeli company is already planning to expand its operations outside of Israel. Eco Wave's wave energy technology will be installed at AltaSea in the Port of Los Angeles, the company's first US location and the country's first onshore wave energy station.
The energy generated from the motion of waves has immense potential for generating clean and sustainable energy. The kinetic energy produced by waves can be harnessed to produce electricity through different technologies such as oscillating water columns, point absorbers, and overtopping devices. Wave energy can be used to power homes and businesses and reduce reliance on fossil fuels, thus contributing to a cleaner and healthier environment.