The financial instability of this year was not limited to the economy and stock market only. These challenges have also been felt in private markets where capital is being raised by Israeli start-ups. According to a report titled "Public Market Volatility Reflected in the Israeli Tech Ecosystem" produced by the Israeli investment firm Viola, the third quarter of 2022 saw a sharp decline of 36% in investment in Israeli start-up companies, reaching levels last seen in 2019. The overall amount raised was $2.8 billion. This amount is significantly less than what Israeli entrepreneurs raised during the COVID-19 pandemic's peak in the corresponding quarter of 2020 ($3.1 billion). The survey also revealed a 69% decline in deals above $100 million for start-ups. In addition, over 50% of the investment was lost year over year.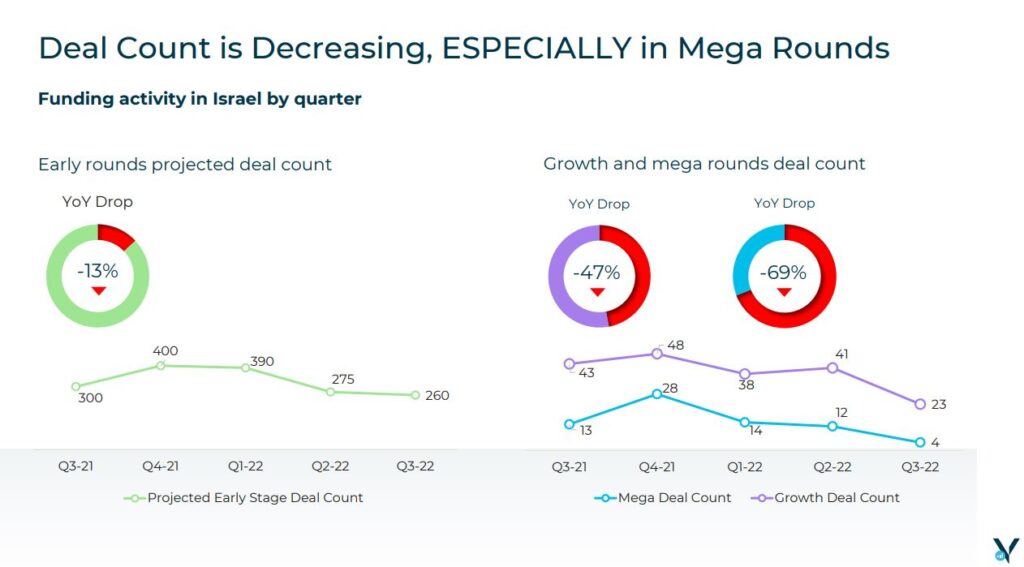 One of the report's positive findings was that, in contrast to prior crises, foreign venture capitalists investing in Israel didn't immediately stop funding the projects when things started to go south. Israeli investors demonstrated a similar decline in this type of investments (35% and 29% respectively).
The report indicated a general 30% slowdown in investment activity compared to 2021, which was a record-breaking year for Israeli start-ups, with a staggering $25.6 billion in total investments raised.
Despite current challenges, Israeli technology companies are on course to close 2022 with bigger investment totals than the year 2020, when businesses raised a record high of $10.3 billion at the time. For comparison, the total amount of investments made through the first three quarters of 2022 is currently standing at $13.1 billion.