Apollo Power (TASE: APLP.TA), the Israeli solar energy company, has opened a factory to mass-produce solar panels. According to the company, the new facility is unique in that it is the first of its kind and is the largest in the world. Amazon, the world's leading online retailer, and Volkswagen, a German automobile manufacturer, are both customers of the company.
However, these are not the typical solar panels that we see installed on building roofs or in fields, taking up large amounts of space.
Apollo Power, founded in 2014 by CEO Oded Rosenberg and CTO Eran Mimon, has developed manufacturing technology for flexible, lightweight, and high-efficiency solar films that, according to the company, can convert any solar-exposed surface into one that generates electricity. It claims that its floating solar panels generate electricity on water surfaces and are resistant to waves, making them suitable for a variety of marine vessels and sails.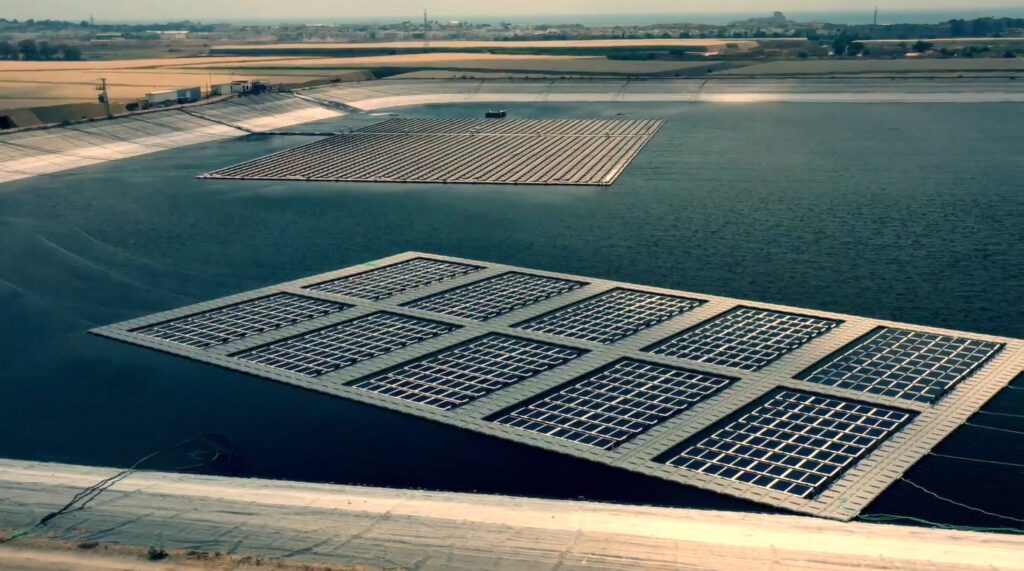 The basic unit of the solar film is 12 square meters in size and 3 kilograms per square meter in weight. They are designed for various types of vehicles and other surfaces that cannot support the weight of glass solar panels.
The newly unveiled 10,000-square-meter factory is located in northern Israel and was built with the purpose of increasing the production of flexible solar panels.
According to the company, the new facility is anticipated to reach an annual production output of 1.5 million square meters in solar film, which corresponds to an annual capacity of approximately 190 megawatts and is equivalent to the typical energy consumption of 35,000–40,000 households.
Last year, the company signed its first commercial deal in the global car market with Volkswagen Group. In a €33 million deal, Apollo will supply one of the leaders in the automotive industry with tens of thousands of solar sheets over a 10-year period. Beginning in July of next year, the solar energy films are expected to be integrated into Volkswagen vehicle models. However, Volkswagen is not the only car manufacturer with which Apollo Power is working. The company is also collaborating on projects with the French automaker Renault, the South Korean Hyundai, and the Chinese Geely.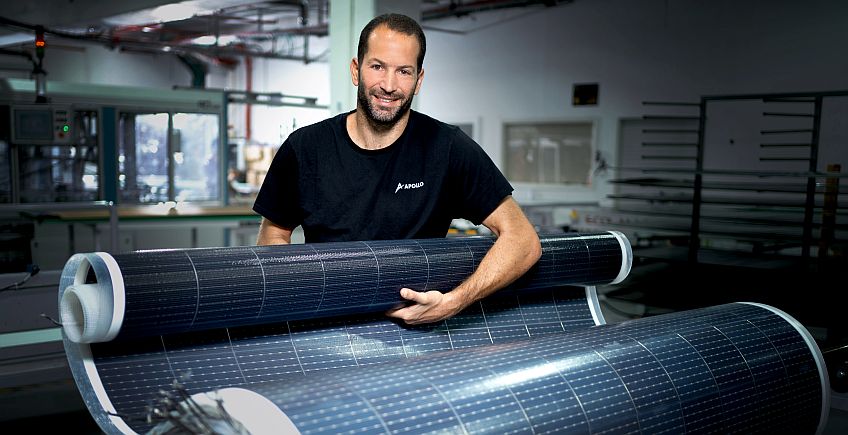 Furthermore, in February 2022, Apollo received a purchase order from Amazon to install a 450 kWp solar roof on one of its logistics centers, as well as 50 square meters of first-of-its-kind solar pavement.
The company's goal, according to CEO Oded Rosenberg, is to convert every surface under the sun into an electricity producer. The hard panels are large and fragile, and they cannot be installed wherever desired. Apollo's primary markets are therefore solar sheets for the automotive industry, roofs, and water reservoirs, where it has a distinct advantage.